Crypto Skeptic Jim Rogers Says Bitcoin Will Fall To Zero Whenever a new technology comes along, there is no dearth of skeptics. While most are never
Crypto Skeptic Jim Rogers Says Bitcoin Will Fall To Zero
Whenever a new technology comes along, there is no dearth of skeptics. While most are never taken seriously, popular personalities often receive some press time. The same applies to cryptocurrency as well. There are many naysayers of bitcoin and other cryptos. This even includes people like Jim Rogers who believe that Bitcoin will seize to exist.
This is quite a harsh prediction even by an ardent crypto hater. Jim Rogers is a famous investor who co-founded Quantum Fund with billionaire investor George Soros. It was considered one of the most successful hedge funds in its day. That shot Jim Rogers to a high level of fame and prosperity. Now, he believes that the digital currency revolution will die off.
Governments Will Intervene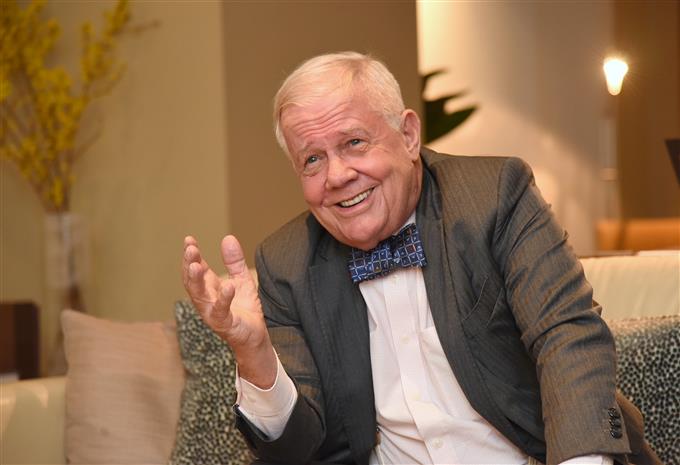 Jim says that if cryptocurrencies are increasingly used instead of fiat currencies, governments will put an end to them. He also said that as far as they are being used for speculation on prices, that should be fine. However, the recent trend has showed that people like using digital currencies for payments.
So, he said, "The government wants to know everything. Controllable electronic money will survive, and virtual currencies beyond the influence of the government will be eliminated."
If this was not enough bashing, he also predicted that Bitcoin will fall to $0 in value. His specific statement was, "I believe that the [value of] virtual currencies represented by bitcoin will decline and eventually become zero."
Many people in the past have said similar things about new technology. Ultimately, new technology always wins and those people are forgotten by history. Or, they become laughing stocks in the eyes of the public forever.