ERC-20 Tokens Now Make up 50% of Entire ETH Blockchain Ethereum has been one of the most successful cryptocurrency projects after Bitcoin. Launched s
ERC-20 Tokens Now Make up 50% of Entire ETH Blockchain
Ethereum has been one of the most successful cryptocurrency projects after Bitcoin. Launched soon after the launch of the original crypto, the project has skyrocketed in popularity as well as real-world use. Many other teams have built their businesses and crypto tokens on the ETH blockchain. In fact, it was due to this that Ethereum saw a monstrous rise in value in the last bull run.
And although the previous ICO craze might have died down, ETH has only progressed further. As the crypto industry prepares for the next bull run, DeFi tokens are starting to perform exceptionally well. Due to this and other reasons, ERC-2- tokens no make up about 50% of the entire Ethereum blockchain. If you consider the size of the blockchain, that is really huge. What's more, it's only going to multiply from hereon.
Rise of ERC-20 Tokens
It is a well-known fact that teams can easily create their own tokens or cryptocurrency on the Ethereum blockchain. Over the past few years, many influential projects like Link and USDT have been built on this chain. A popular analytics firm recently revealed some interesting facts about the value in the ETH blockchain. During the last two months, the market cap of all ERC-20 tokens has risen to roughly $25.6 billion.
This is a really impressive total valuation of the tokens. Combined, this forms about 49% of the value on the blockchain. At the time of writing, Ethereum's market cap is about $26 billion, according to CoinMarketCap. This is the smallest share of the pie of the Ethereum cryptocurrency in its history. And there are good reasons for this.
Reasons For The Rise of ERC-20 Tokens
During the past couple of years, there have been two areas that have seen significant interest and development. The first one has to be the rise of stablecoins. Among these, the most popular stablecoin is USDT (Tether). From having a couple billion dollars in market cap, it now has over $9 billion in market cap. In fact, it is the third most popular crypto after Bitcoin and Ethereum.
This rise in popularity of stablecoins has been due to the demand for cryptos as payment methods. Since regular cryptos come with high volatility, stablecoins naturally filled the demand void. This resulted in a huge inflow of fiat money, thereby, raising their market capitalization. Since a significant value of USDT sits on the Ethereum blockchain, its overall share grew as well.
The rise of DeFi Tokens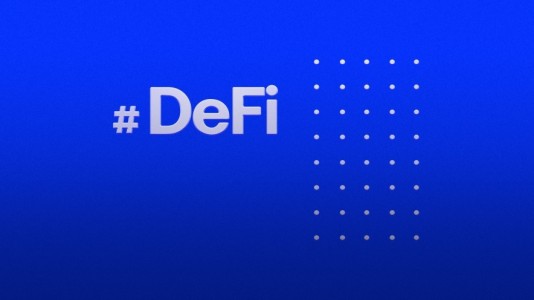 The other reason has been the rise of DeFi tokens. Many defi tokens have increased manifolds since 2020 began. Some tokens like the Lend token have seen as much as 4000%. Chainlink is also another great example that grew tremendously in value in just recent weeks. All of this has increased the share of ERC-20 tokens and decreased the share of the Ether crypto on the ETH blockchain.