Ghost Coin Will Be Used As Payment for Hong Kong Vending Machines John McAfee and his crypto coin "Ghost" are often in news nowadays. John has always
Ghost Coin Will Be Used As Payment for Hong Kong Vending Machines
John McAfee and his crypto coin "Ghost" are often in news nowadays. John has always been doing the rounds. Sometimes it is for calling Bitcoin a "crippled technology" and sometimes it is for backtracking on his bet. And then there is the long story of him being on the run from the IRS that surfaces periodically. Most recently though, it has all been about his cryptocurrency called Ghost.
Even this project has been surrounded by controversies since day one. It was accused of being a plagiarised as soon as the whitepaper was launched. However, it seems like all is well with Ghost. In fact, the project will now be used as a payment method in Hong Kong vending machines. Its privacy-focused tech makes it attractive to users similar to other coins like Monero and Zcash.
Ghost Coin Payment System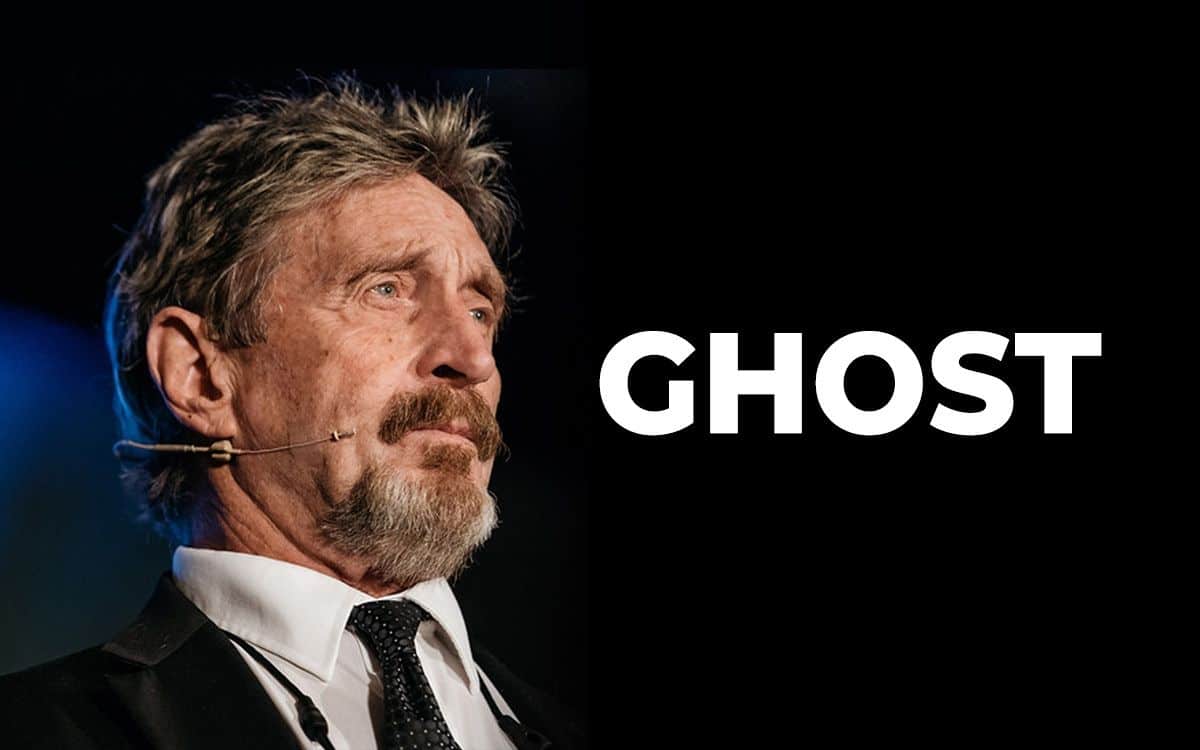 To make this possible, the project has partnered with ivendPay. With the partnership, the coin can now be used to pay for stuff in a vending machine. Currently, it will cover over 60 machines around Hong Kong. The option will even be available in Hong Kong's Disneyland. This is definitely one way to get the attention of people who don't yet know about cryptocurrencies. So, there is that!
This announcement was made by the official Twitter handle of the project and Twitterati seems to be loving it. The tweet read, "When we 1st launched $GHOST our vision was not only to focus on #Privacy but also on real user adoption." There is definitely more need for privacy solutions in the crypto space as governments are increasingly surveilling the industry. And when utility of some sort is combined with that privacy, it is even better.
This move comes just days after the proof-of-stake cryptocurrency went live in conjunction with a distributed exchange. The Ghost distributed exchange replaced the older McAfee decentralized exchange that came before it. With the launch of both, McAfee seems to be moving forward with the project with full force. This is despite the fact that some parts of the Ghost whitepaper were plagiarized from the PIVX coin's whitepaper.
Future of Ghost Coin
McAfee's vision is clear. He wants to make Ghost an anonymous cryptocurrency that will be used by people freely. Since it is a privacy-focused crypto coin, the chances for government tracking will be minimal. McAfee who has been known to loath the restrictive nature of government regulations believes everyone should be free to transact. In the same way, we are free to speak our minds online.
Many agree with him and state that bitcoin was built for this very purpose. It was built to exist outside the system where the participants don't have to answer to central authorities. In recent times, the governments of the world have caught up to cryptos and that dream has become distant. It will be interesting to see how regulators react to McAfee's cryptocurrency and how it will affect they bitcoin industry.