Swiss Bank Launches Crypto Custody and Trading:Maerki Baumann Cryto. Banks are increasingly looking at cryptocurrency to expand their services. There
Swiss Bank Launches Crypto Custody and Trading:Maerki Baumann Cryto.
Banks are increasingly looking at cryptocurrency to expand their services. There is no doubt that internally, many banks are preparing to make an entry in the crypto industry. This is an unprecedented shift from the status quo. Since the inception of bitcoin and other cryptos, banks have been hostile towards them. This was pretty much expected as the success of cryptos would spell the end for banks.
Read More: Will Banks Provide Crypto Services Exclusively?
However, now it seems like banks have understood one vital thing. When it comes to new technology, the only way to survive and thrive is to adopt it. The same is being done all over the world with cryptos. Recently, a Swiss private bank called Maerki Baumann announced its crypto push. It is not only adding crypto custody to their services but also trading services. This is poised to be the default in the more distant future.
Bank Maerki Baumann Crypto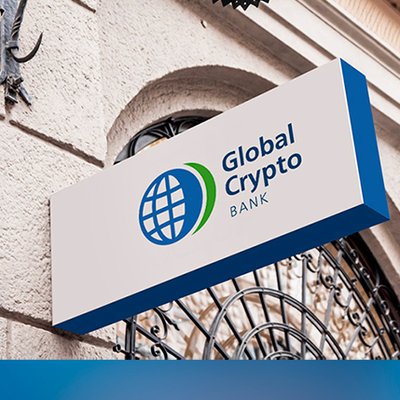 Maerki Baumann is an unlisted and private bank in Switzerland. So, their deeper dive into crypto is not too puzzling. For one, as a privately owned entity, they don't have to listen to a myriad of investors. Second, Switzerland has historically been a crypto-friendly nation. Naturally, financial institutions in the country are more inclined to be crypto-friendly as well.
They only recently got regulatory approval from the Swiss Financial Market Advisory Authority (FINMA). As such, they will provide their crypto-related service from this month. They will be launching with five crypto assets first to test the waters. These are Bitcoin, Ethereum, XRP, Bitcoin Cash, and Litecoin. These are some of the most popular cryptocurrencies in the market.
The crypto services are in accordance with Maerki Baumann's crypto strategy that they formulated in early 2019. So, they're more than a year in making. Additionally, they have already been working with blockchain firms. They have been providing them with business accounts and providing advice for startups dealing with ICOs. This is in contrast with some other banks in other countries who have blatantly refused to provide such services.
New Era For Crypto Bank
Maerki Baumann was the second Swiss bank to accept crypto assets in 2018. In fact, the CEO suggested that crypto assets might outpace traditional banking services. This goes to show their forward-thinking. In fact, many banks have started adopting cryptos as serious financial assets as well. There are many examples of them being hostile at first and then tracing back. One of the biggest examples of this is JPMorgan Chase.
Read More: Largest Bank In US Is Now Serving Crypto Exchanges
A new era is being created where banks will increasingly shift from providing fiat currency services to cryptocurrency ones. In a way, banks are compelled to do so. Crypto usage is only going to increase as the industry grows. Fiat will become less popular and so, less used. Banks will have no option but to go where the money is. That is, if they want to survive.