Will DeFi Finally Make Crypto's Promises Come True? DeFi Crypto's Promises Come True? When Satoshi Nakamoto created Bitcoin, he probably wasn't thin
Will DeFi Finally Make Crypto's Promises Come True?
DeFi Crypto's Promises Come True?
When Satoshi Nakamoto created Bitcoin, he probably wasn't thinking about the impact it would have on the world. His intentions were clear since the beginning. He wanted to clear an alternative financial system that would do away with the traditional one. His reasoning, from the message encoded in the genesis block, seems to be a corrupt and inefficient financial system. That's why he launched bitcoin during a major global financial crisis in 2008-09.
Now, more than a decade after bitcoin's creation, cryptocurrencies have gone viral. There are now thousands of cryptocurrency doing so many different things. Everything seemed to be going the way it was intended to. However, for the last few years, regulators have cast their unyielding gaze on the cryptocurrency industry. Fearful of the creation of an alternative system, they are now actively monitoring this space. The promise of cryptocurrency as a free system seems to be lost.
The Crypto Saviour? Does DeFi Crypto's Promises Come True?
The problem with the industry right now is that it has become too dependant on centralized exchanges. This couldn't be any more ironic. Bitcoin and cryptocurrency were literally made to move away from centralized institutions. And now, most crypto transactions take place from these centralized exchanges. This presents a huge problem.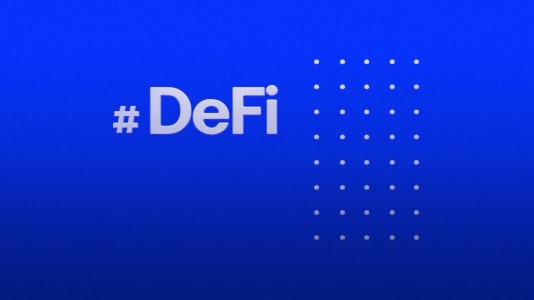 Governments can force these exchanges to give up personal information on cryptocurrency users. Or, they might actively monitor the public blockchains of the different cryptos. So, they will know exactly who is using cryptocurrency, how much they are transacting, and for what purpose. But, cryptocurrency was supposed to be something that is totally free where the people have all the power. So, what's the solution?
The solution might come in the form of DeFi. It stands for Decentralized Finance and its aim is to bring the traditional finance system to blockchain. Doing so will have many benefits. For one, cryptocurrency users will be able to get the same financial services that are available in legacy financial institutions. So, things like lending, borrowing, etc will be made available in a trust less manner for cryptocurrency.
But there is one thing that has perhaps the biggest potential. It's the creation of decentralized exchanges. Unlike centralized exchanges, decentralized ones do not have any central entity controlling them. Even the teams building them are spread throughout the world. As such, there are no companies and no one to go to, to enforce laws and regulations. Exactly how it has been cryptocurrencies themselves.
Using a dex, a person can hold their own private keys and trade in crypto at the same time. No barriers would apply to them like KYC, geographical restrictions, transaction limits, and so on. Cryptos could once again become what they were supposed to be from the start. This is also why regulatory bodies around the world are concerned about defi. And they still do not understand fully how they can regulate them.