YouTube Responds To Ripple Lawsuit, Says It's Not Liable For Scams YouTube has been having a really tough time when it comes to cryptocurrency conten
YouTube Responds To Ripple Lawsuit, Says It's Not Liable For Scams
YouTube has been having a really tough time when it comes to cryptocurrency content on its platform. It has come under fire many times in the last year or so. There have been many reasons for this and it seems like the company isn't doing much. From removing legitimate bitcoin crypto content to not doing anything about actual scams, it has made a lot of bad moves. The frustration regarding this in the crypto industry is rapidly growing.
In fact, Ripple had even filed a lawsuit against YouTube in April. This was due to the fact that YouTube had failed to take down XRP scammers on its platform. This is a common phenomenon nowadays on the popular video platform. There have been so many voices against this but it seems like nothing has been done as of yet. To add to this, YouTube says that it is not liable for the scams.
No Liability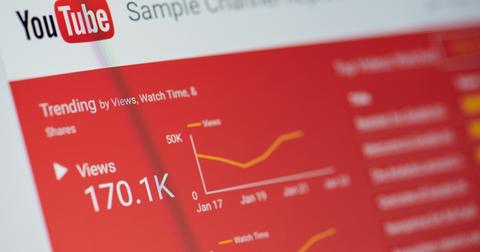 The lawyers from YouTube say that the scam content is created by third parties. And since they were not a party to the scam, they cannot be held liable. However, the lawyers from Ripple and CEO Garlinghouse's side said that YouTube benefits from the scams. They benefit in terms of the paid ads that the scammers use to lure the public in. This has caused many gullible people to believe in the ads and they lose money.
YouTube is not ready to accept any liability. In fact, it cites Section 230 of the Communications Decency Act as its defense. Section 230 generally protects platform publishers from liability due to the content provided by third parties. In fact, even after verifying the scammers' accounts, they are not ready to accept their fault. The lawyers on their side insist that the content itself was provided by the third parties.
Ongoing Scams
YouTube has become a favorite place for crypto scammers. They have used the name of many popular figures and companies to offer fake giveaways. Usually, they ask people to give them some crypto and in return, promise to give back more. Even though this always sounds too good to be true, many people fall for it. These types of scams are called social engineering scams.
The problem is that this has been going on openly for a long time. YouTube could have used special algorithms to detect and take down this type of content. Instead, they have been busy taking down the content of legitimate content producers. Even CEOs of online cryptocurrency exchanges have had their accounts blocked. This has resulted in a public outcry and it seems the lawsuit might help YouTube open its eyes.
This is important because as the industry grows, there will be more and more regular people coming in. To protect them, social media sites need to make sure that they are not scammed. Otherwise, this could lead to bad consequences for the industry.